I've said it before of Camille & Greg but there's some couples that I just feel destined to photograph. For as long as I can remember, well actually since Kristen & Joe's 48 hour snowy wedding, Camille & Greg have been popping up at a bunch of weddings that I've photographed. Joe is Greg's brother. I also photographed Greg's sister, Kristin's wedding a few years ago and one of Camille's friends Christine & Rich in 2016. They've been popping up on my radar every couple of years so when I finally received that fateful email to see if I was available, you can imagine my excitement, not to mention being humbled! It's exciting to think that I had the opportunity photograph all the children in a single family. It's crazy exciting to arrive to a wedding day and see dozens of familiar faces and feel right at home an tone that Camille & Greg set with ease. It feels great to catch up with past couples who are now friends. There's no better highlight as a professional for me that this and the last photo in this post sums it up. 🙂
Greg is a stand up guy. Funny, charming, genuine are qualities I'd describe him with but the thing that always stands out about Greg is how interested he is in you. You can see you've got his full undivided attention every time your around him. This level of interest in another person feels rare but Greg breaks that mold. Camille is sweet, fiercly close to her family and a blast to be around!
Their wedding was the perfect blend of a classy, elegant affair and a colorful dance party! The morning was a blur but one sweet moment jump out to me of Camille walking down the steps of her parents' home with her dad waiting at the bottom. Everyone had already left and went to the church. The classic white Rolls Royce was humming outside waiting for them to come out. I can only imagine what Camille was thinking as she saw her dad for the first time but it was written all over her expression and her dad was smiling from ear to ear too! It was an emotional high that was cut in half by Cooper, the family dog, licking loudly in the corner to which we all had a good laugh!
The rest of the day couldn't have been more perfect. After their ceremony, the Park Savoy Estate, was the perfect backdrop for their Winter wedding. A chilly day was warmed by the hundreds of warm hugs and well wishes of Camille & Greg's closest friends and family and the hundreds of golden twinkling lights that surrounded them. It was the quintessential winter wedding. Enjoy!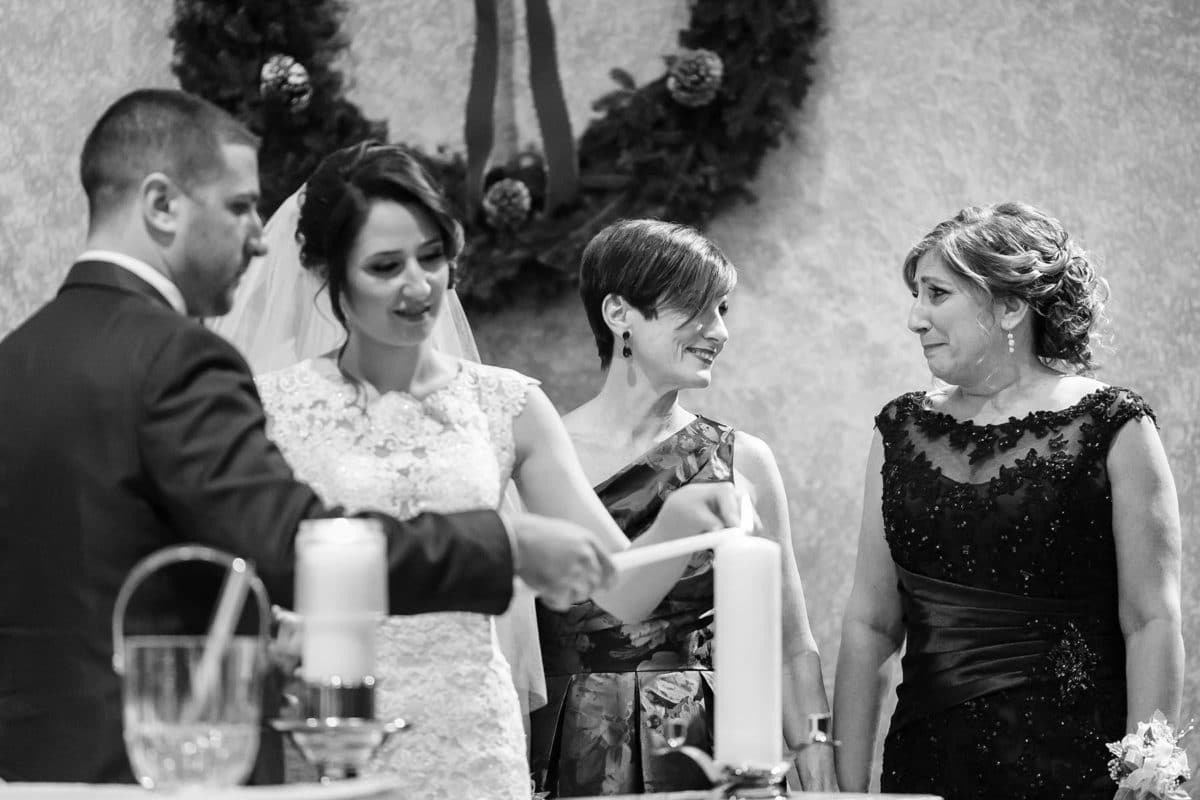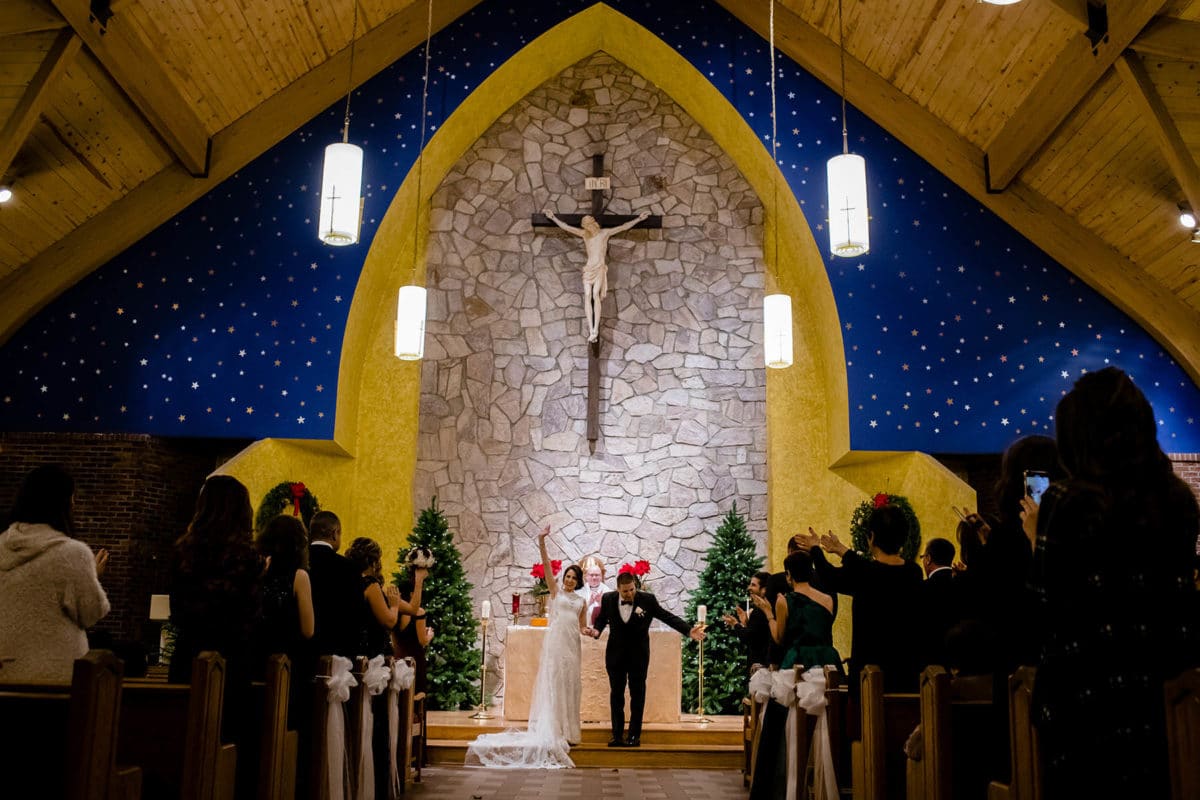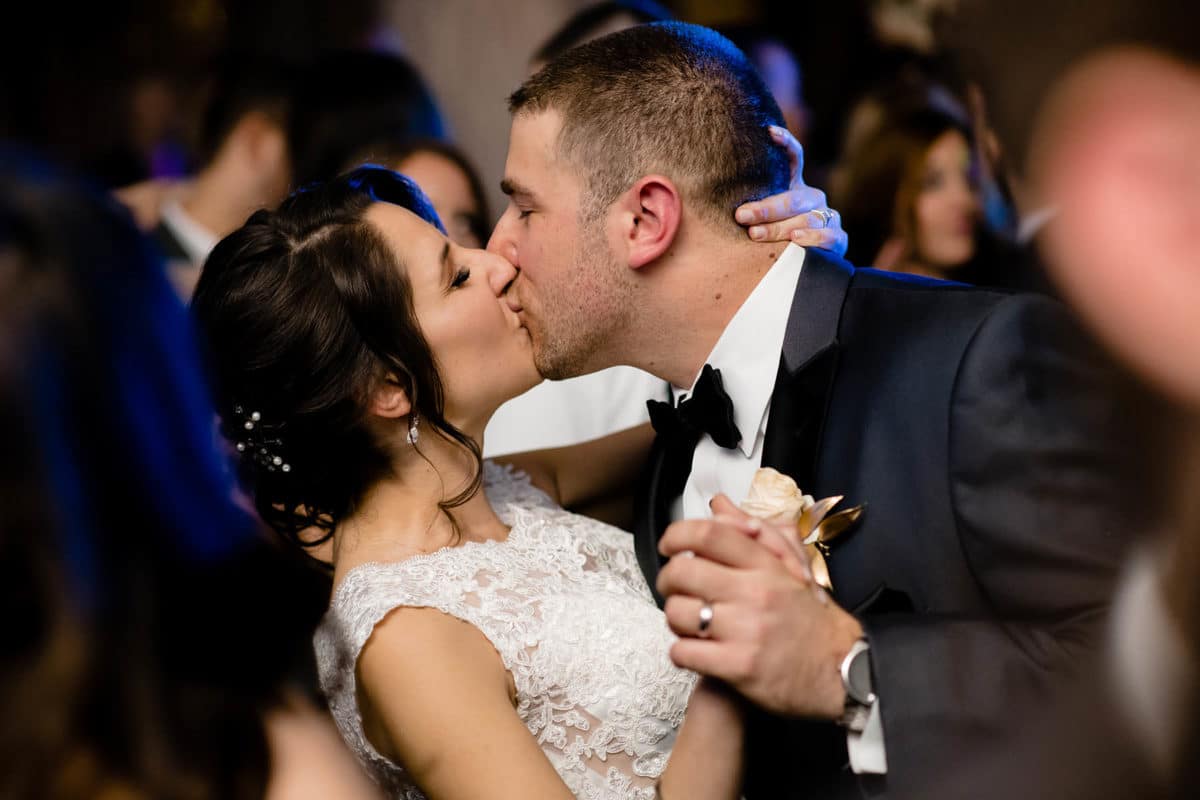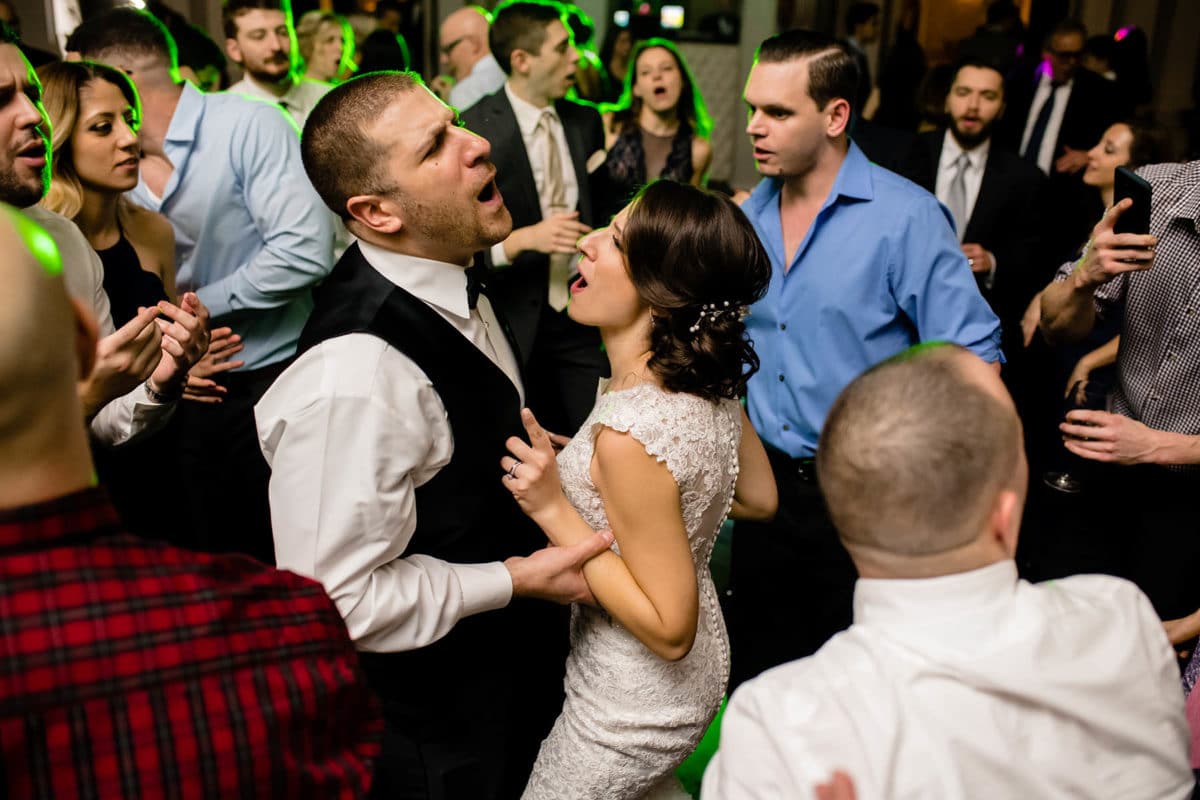 From left to right: Brian & Kristin – 11/29/14, Camille & Greg 12/22/17, yours truly, Kristen & Joe – 10/29/2011, Christine & Rich – 4/22/16
Thanks for looking!
Dan