The date is August 21, 2018. It's my first time talking with Allie & Joe over Skype. "So, let's say the wedding day has arrived. What would be your ideal day?" I ask.
"Getting a turkey sizzle from Wawa!" Allie tells me without a shadow of a doubt. "We've got to stop at Wawa on the wedding day at some point!" It was from that moment on that I knew it was going to be a unique wedding day!
Allie & Joe's wedding was about as quintessential Philadelphia as you can get. They each got ready at the Renaissance Hotel! Allie took comfort for her bridesmaids to a whole new level with unicorn slippers for all! I was sure she was going to wear them for the rest of the day, but alas she traded them for a pair of Badgley Mischka's! Allie and her dad did a non-traditional first look. Not that a first look with dad is untraditional, no, her dad turned around wearing a cat mask (Allie is admittedly a crazy cat lady) and had a cigar hanging out of his mouth!
The morning flew by and before we knew it we were headed off to Old St. Joe's, a church so packed with history, it's literaly Philadelphia's first Catholic church. After mass, we took a tour through the Second Bank of the United States where we say Ben Franklin. Yes, Ben Franklin actually stopped by before heading to the Downtown Club to greet guests, take photos and open the dining hall! We  also stopped by two more quintessential Philadelphia spots, Independence Hall and Wawa! No turkey sizzles this time, but I believe Allie & Joe did share an orange soda! *drool*
The reception was a non-stop celebration of funny roasts, humorous trips down memory lane, card board cut outs and so much more! Enjoy!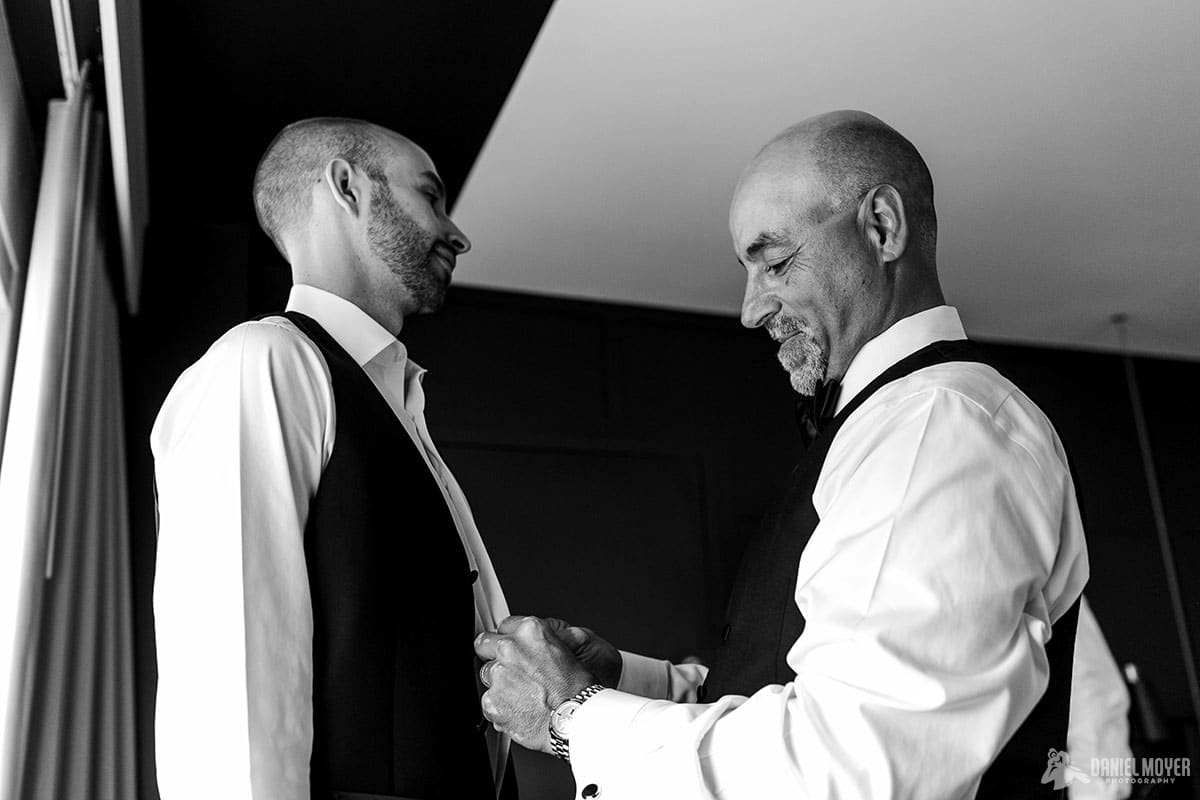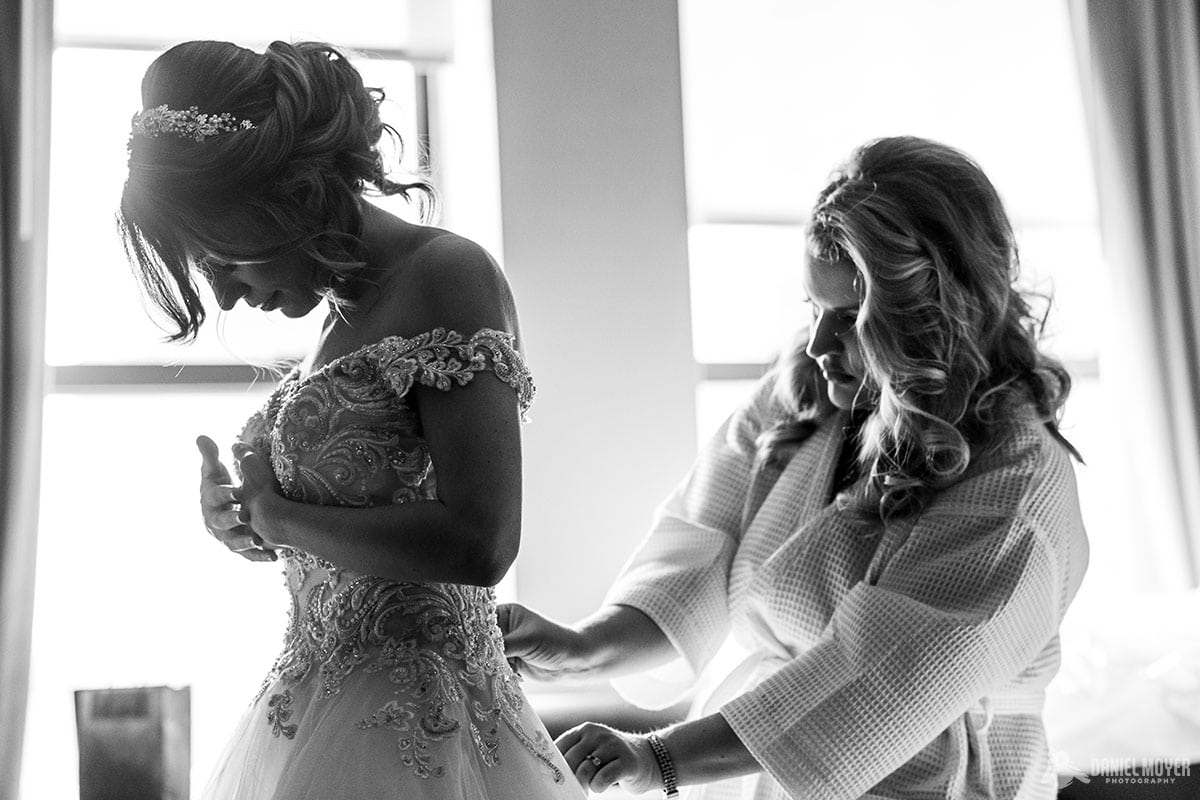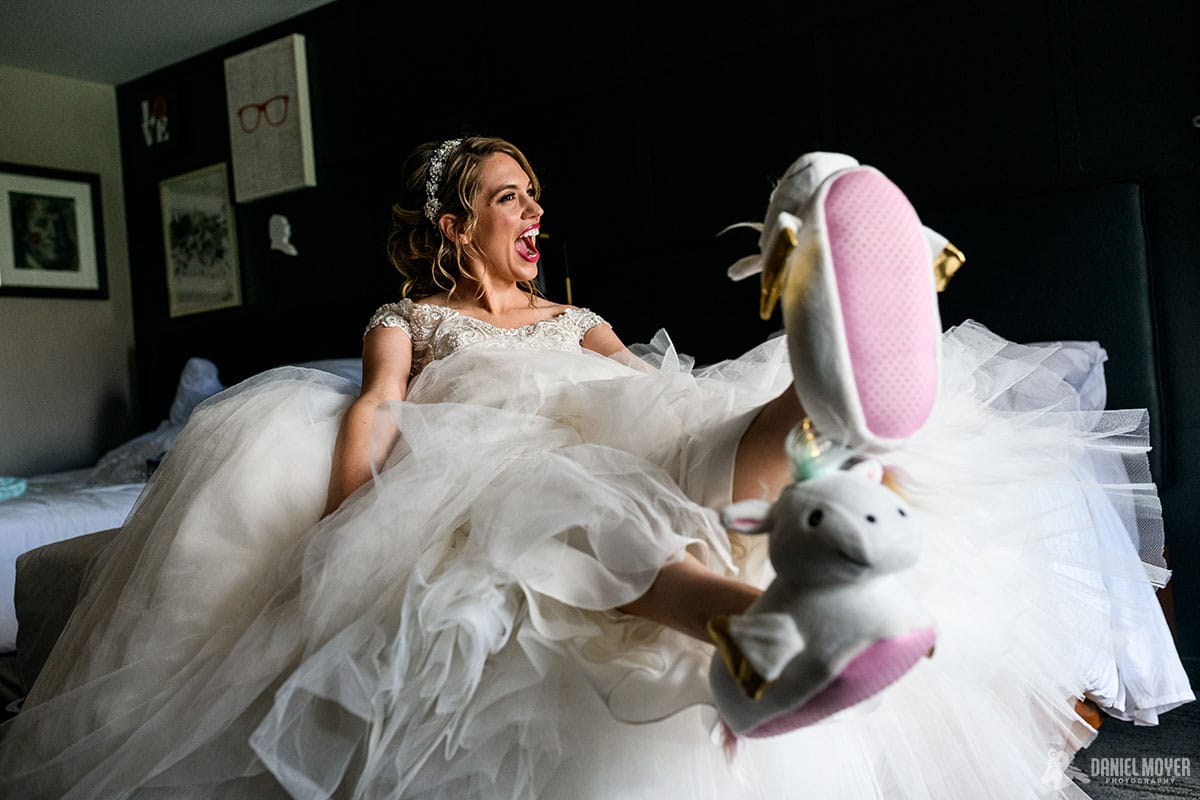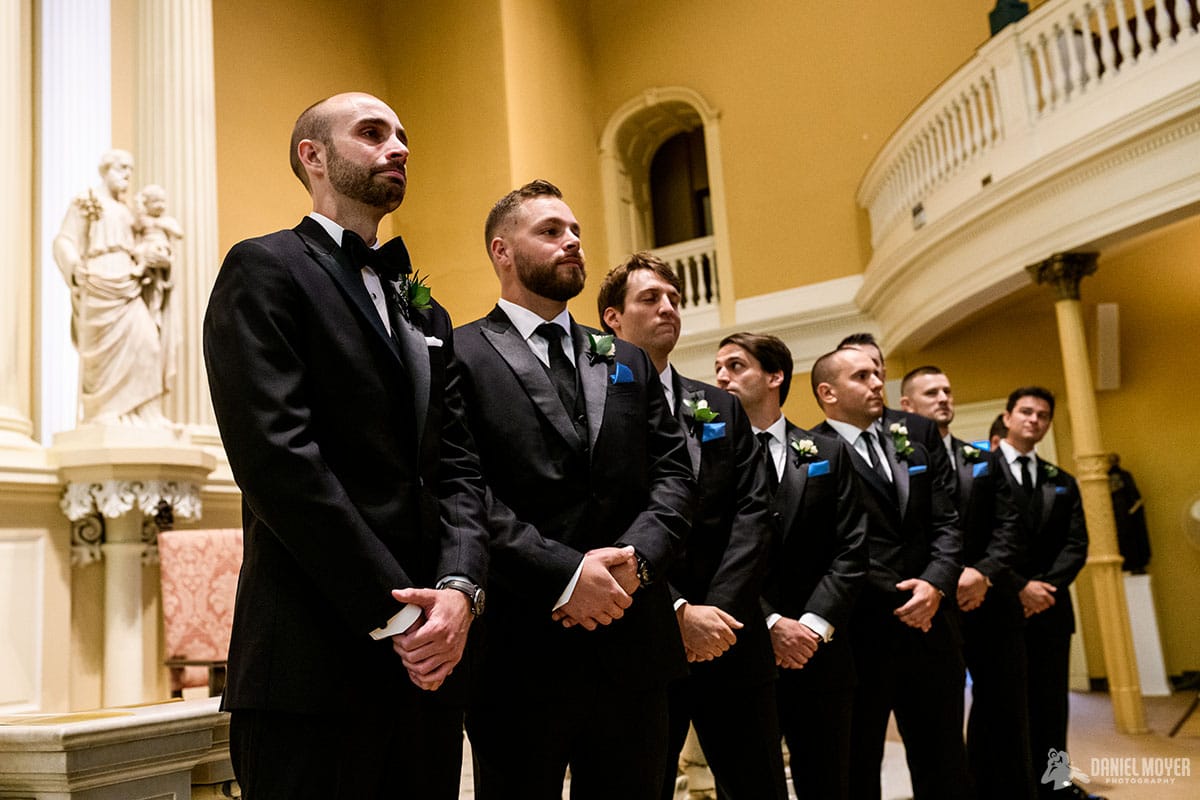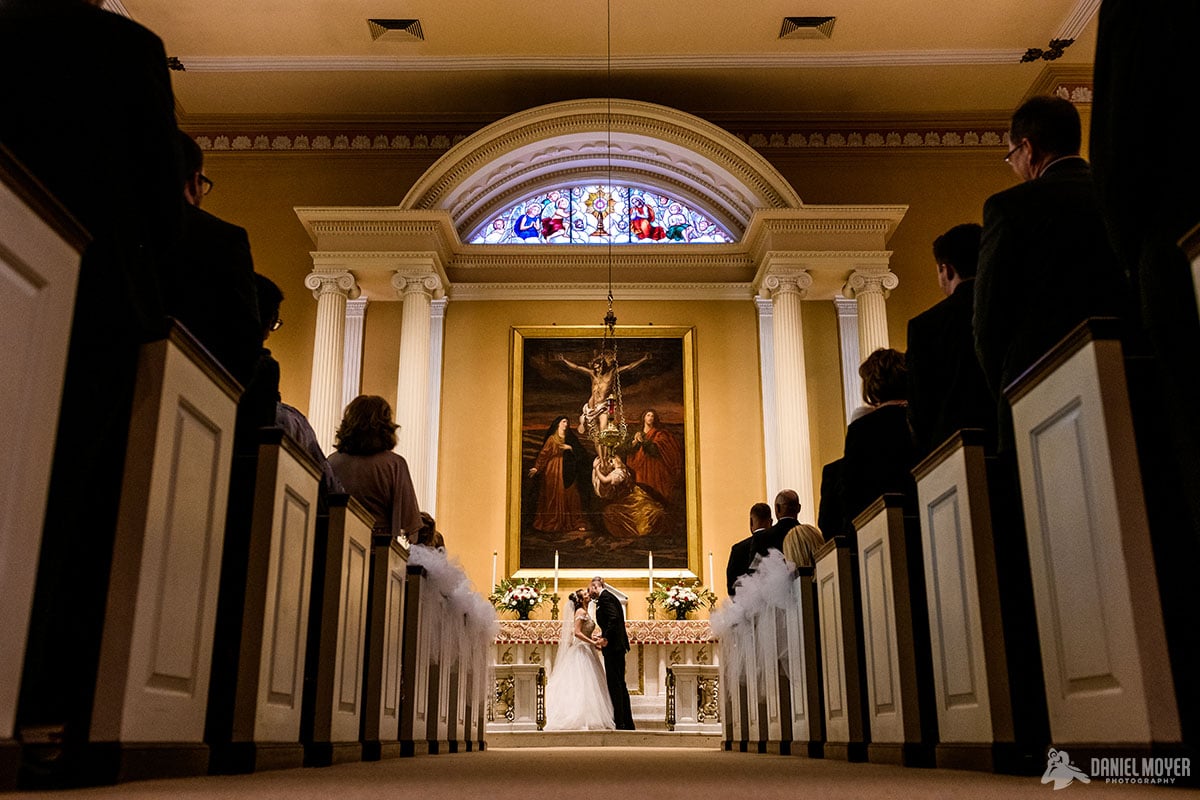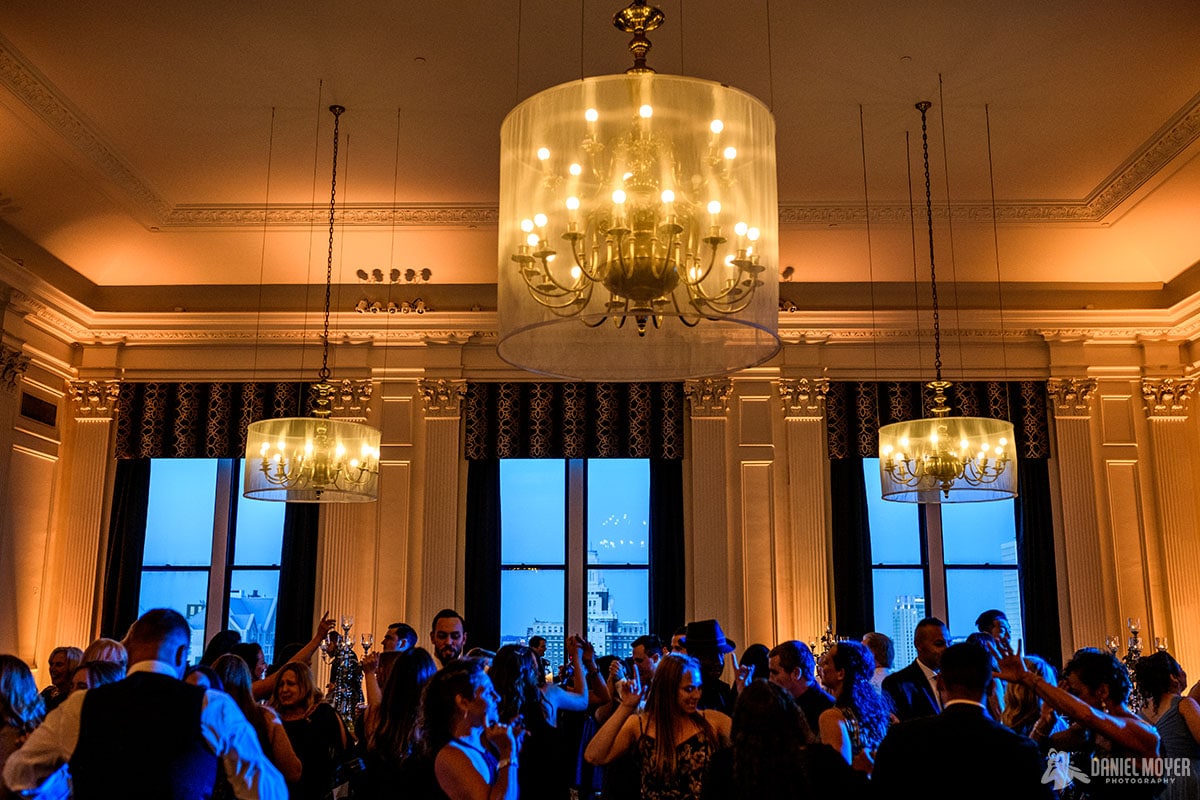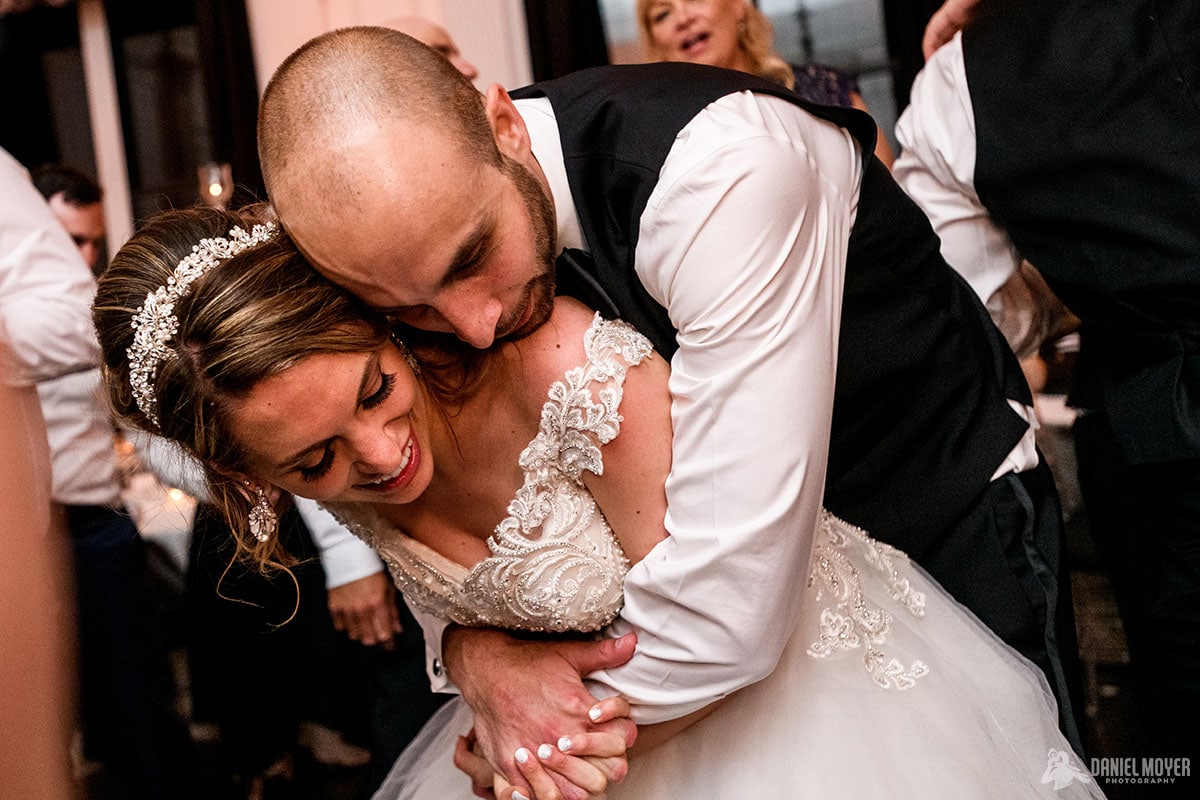 Thank you for looking!
Dan