It doesn't really get much better than this.
John and I met years ago at Meghan & Marc's wedding. He was one of a lively bunch of groomsmen many of which who were in attendance at Liz & John's wedding. I fact, I saw many familiar faces during their wedding at the Cescaphe Ballroom. Spend 5 minutes with Liz & John, and you'll immediately see why they have such a large group of long time friends. They're incredibly genuine, quirky, honest, thoughtful, and truly care about their friends. They're just great people and you want to be in their company. It seems like once you're in, you're in for life.
In the months leading up to their wedding, my wife and I, were treated to dinner multiple times at their home, one of which was a homemade pasta bar where John whipped up a few different sauces and pastas to mix and match. Time easily slipped by the first time we got together, and before we knew it we were rolling out the door at 1am. One thing was for sure each time we got together, we knew it was going to be a great night. Liz & John's laughs are infectious and they're never-ending list of humorous stories will have you rolling on the floor laughing in seconds! We were old friends by the time their wedding arrived, and I am so happy to call them new friends now.
They started their wedding day by getting ready at the Courtyard Downtown in Center City. We drove all around in their party bus after their first look, stopping at City Hall, the Race Street Pier (where their wedding photographs will forever be immortalized on Google Street View), and the Piazza for wedding party and their couple portraits. After a beautifully simple ceremony in the ballroom, the party really got started! They finished most of their formalities in the first hour and left the rest of the time for their guests to catch up, drink, and dance (amongst other things like the limbo, and building a human tower).
If I could pack hundred of photographs into this post I would, but I suppose we'll have to settle for 47. Enjoy!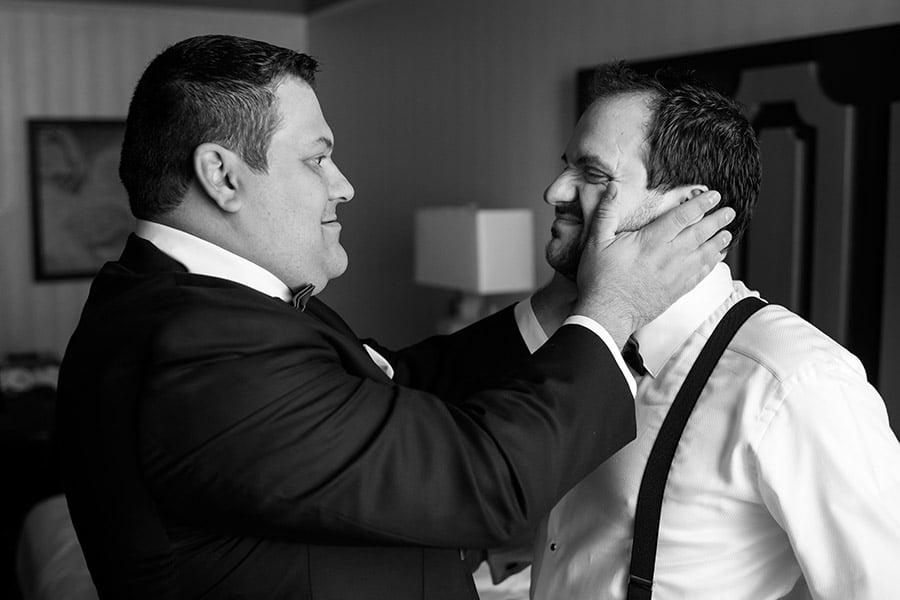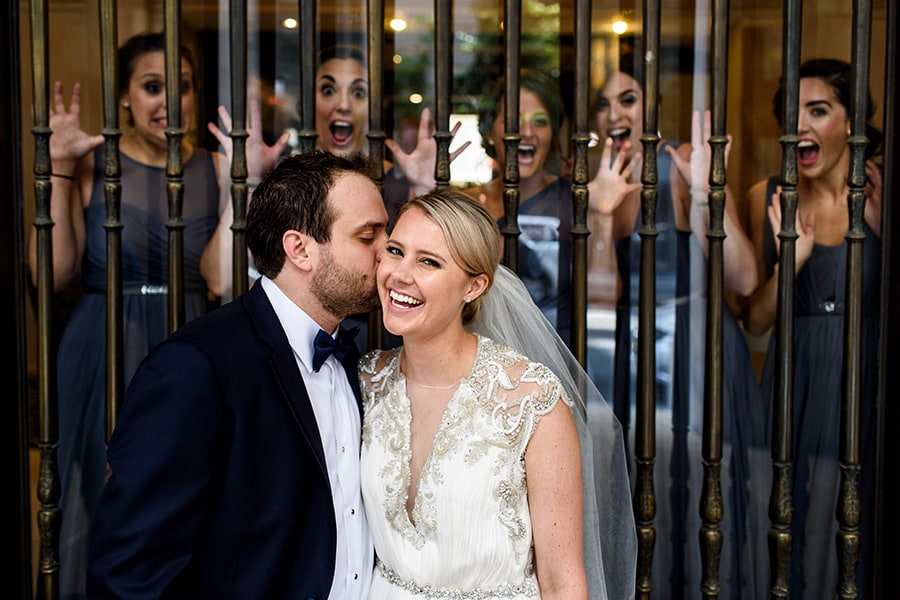 Prep: Courtyard Philadelphia
Wedding Venue: Cescaphe Ballroom
Dress: BHLDN
Florals: Beautiful Blooms
Entertainment: DJ Bill McKay
Photo locations: Race Street Pier