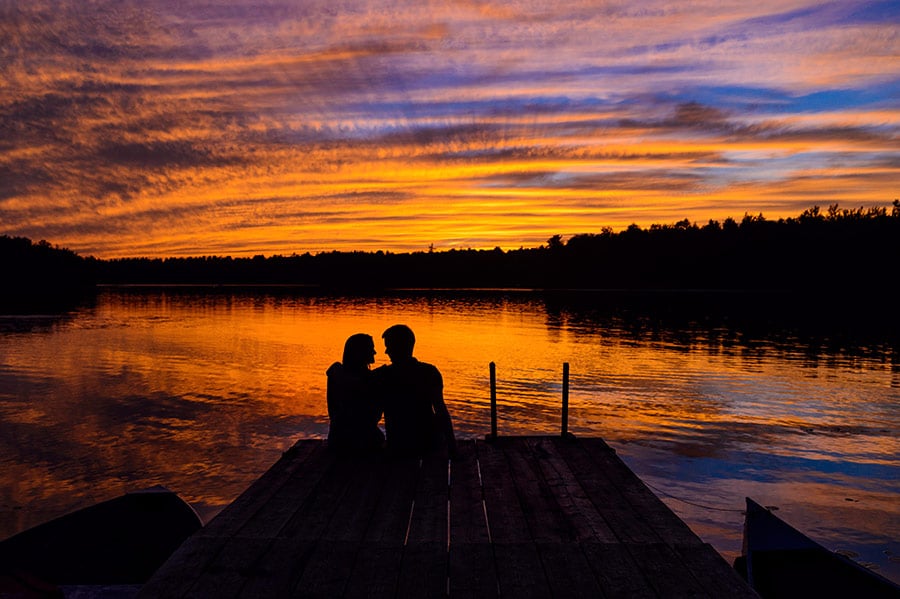 I arrived at Pocono Lake Preserve for Katie & Mike's engagement session. I pulled up to the house Mike's great-grandfather built. You could tell it was built for a growing family with a great room, huge open kitchen, and plenty of bed rooms. Katie & Mike had already been there for a couple days for a little family vacation and thought that it'd be the perfect place for their engagement session!
We spent the entire evening zipping around (mostly by boat) the entire lake; exploring from one end to the other and all their favorite spots. Amongst other things, Katie & Mike crossed a stream on a path of stepping rocks, walked on water, navigated through blueberry island (a small island in the middle of the lake where wild blueberries grow), and watched one of the most beautiful sunsets I have ever seen.
My favorite moment came after the big family dinner when the three of us headed back down to the dock. I could see the intensity of color bursting through the trees as we neared the lake. After a minute or two of posing and hugging on the end of the dock, creating what I thought was going to be "the picture," I told them to just have a seat on the end of the dock. That's when the real magic happened. I am pretty sure they completely forgot I was there. What followed are the most natural photographs of them and ultimately my favorite photographs from their session!
Spending the day with them was incredible! Getting meet their family who are going to be at their wedding, also at Pocono Lake Preserve, was a delight. From the moment I walked in, I felt like part of the family. After dinner, a beer on the front porch, and taking a quick family group photo, I realized just how excited I have become for Katie & Mike's wedding day to roll around so I can see them all again!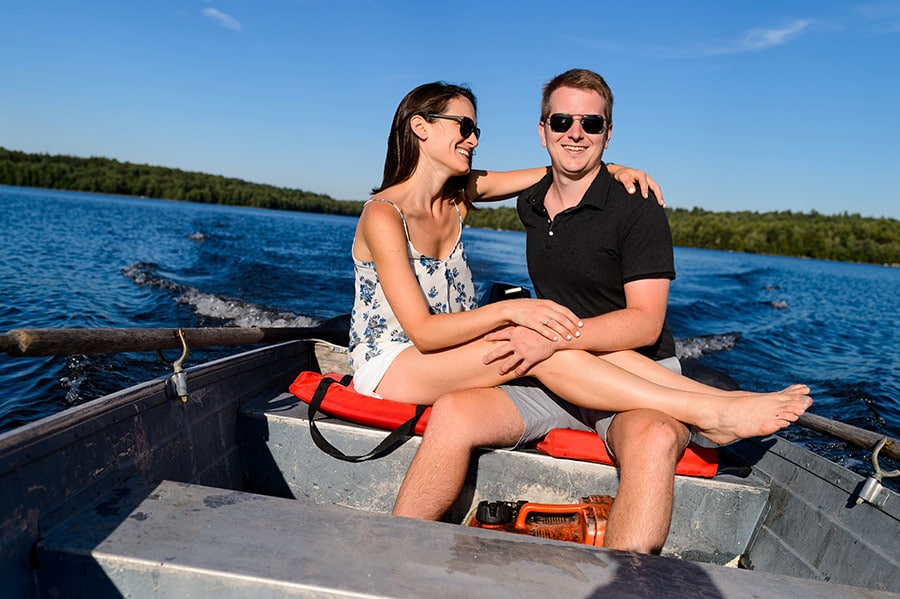 Thank you for looking!
Dan