If a blog post could have 200 photos in it, this would be the one! Everywhere we pointed our cameras during Michaela & Joe's wedding you'd find everyone beaming with excitement!  Their day started at the Loews Hotel with laughter and champagne for the ladies and beer chilling in the sink for the guys, and ended with a wild party at the Atrium at the Curtis Center.
Michaela and Joe were married the gorgeous St. Thomas Aquinas in South Philadelphia in front of quite a large group of their closet family and friends, some of whom had travels many, many miles to be there! After the ceremony we hopped around the city for a bit for portraits at Logan Circle and the 18th Century Garden before heading back to the Curtis Center. When the reception started, the energy went from 0 to 110% right away! There were crazy introductions with bridesmaids and groomsmen laying on the ground, gyrating around playing air guitar, a rose petal canon, traditional dances, a groomsmen who drank a mixture of drinks out of a rental dress shoe,  Joe getting lifted in a chair by his buddies and so, so much more!
Michaela, Joe and their families made my job so easy. It was a joy for me (Lauren from my associate studio Hand & Heart, and my good friend Russ Hickman) to share in their wedding day. I LOVED every part of it!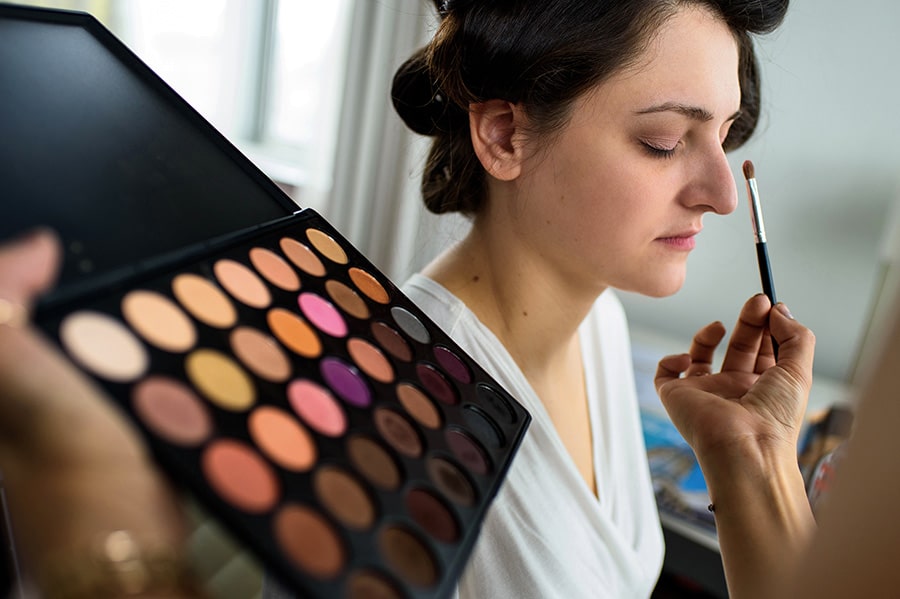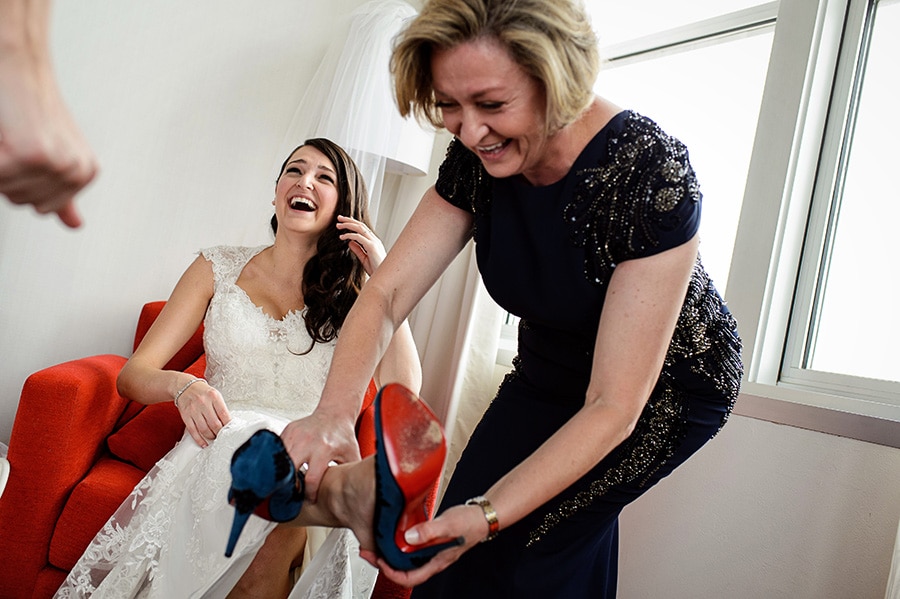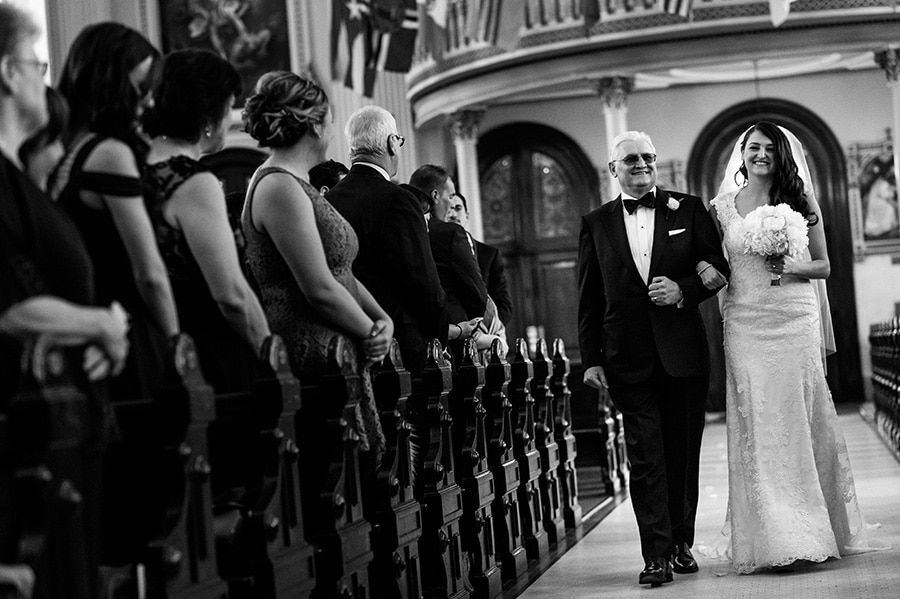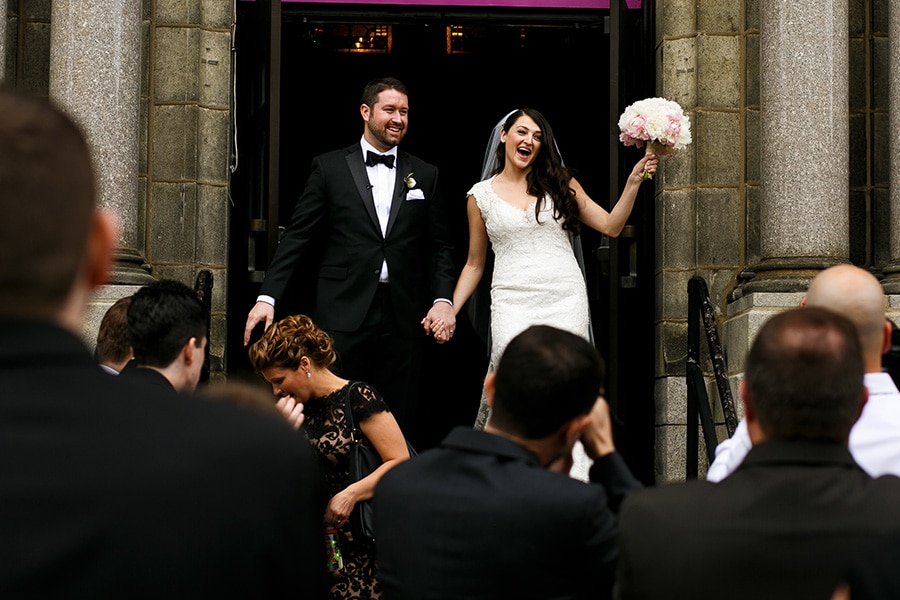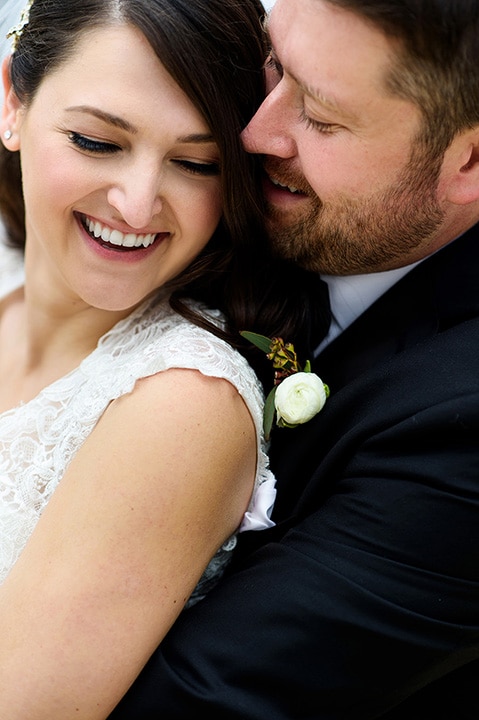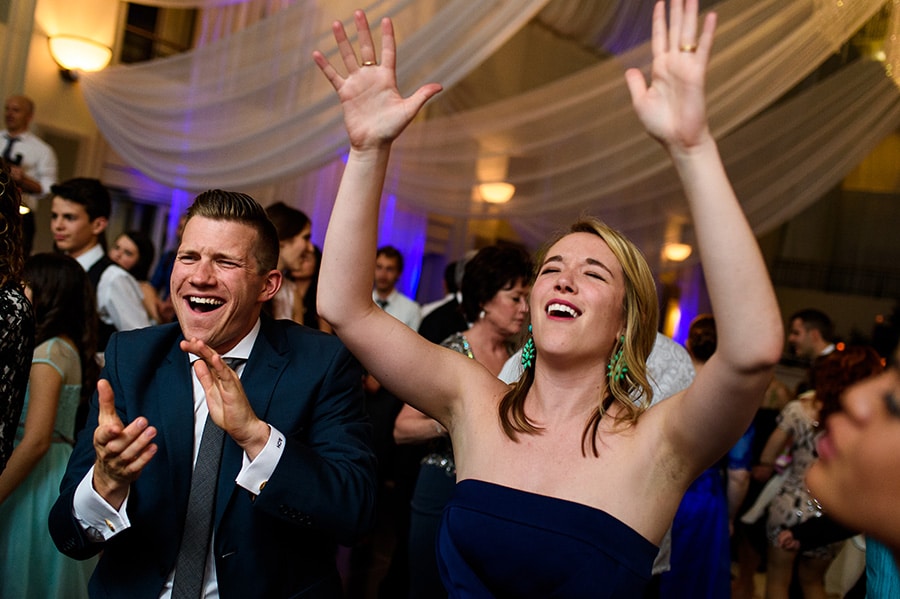 Wedding Prep: Loews Hotel
Ceremony: St. Thomas Aquinas Catholic Church
Gown: Bijou Bridal
Hair & Make Up: Underground Artistry
Photos: 18th Century Garden
Reception: Atrium at the Curtis Center by Cescaphe Event Group
Florals: Beautiful Blooms
DJ: Scott from Signature DJ's