Kelly & Chris are just such a fun couple! They're into healthy eating, gardening, organic foods, and have dreams of living on a farm of their own one day (They already have enough animals for it!). They got married at Bear Creek Mountain Resort in Macungie, PA on a cloudy/rainy day, but they didn't let that get their spirits down! I know Kelly a bit from high school and Chris from my days of playing in bands. I got to know them a bit more after photographing Kelly's sister Lauren's wedding to Rick way back in June 2012.
Despite the threat of rain, looming clouds, and even a sprinkle during their ceremony at Bear Creek, spirits were high throughout their entire day! Kelly and her bridesmaids proved how silly putting on a wedding dress over your head can be when you're trying to not mess up your make up or hair. From my point of view it's the quintessential wedding day: mimosas in the morning (more champagne than OJ), a choked up groom during the ceremony, tears shed during the toasts, drinks drunk, arms licked, dancing shoes laced up tight! Enjoy!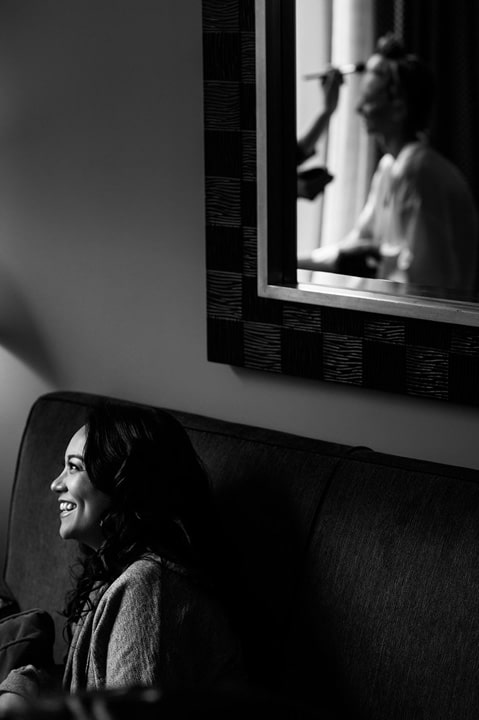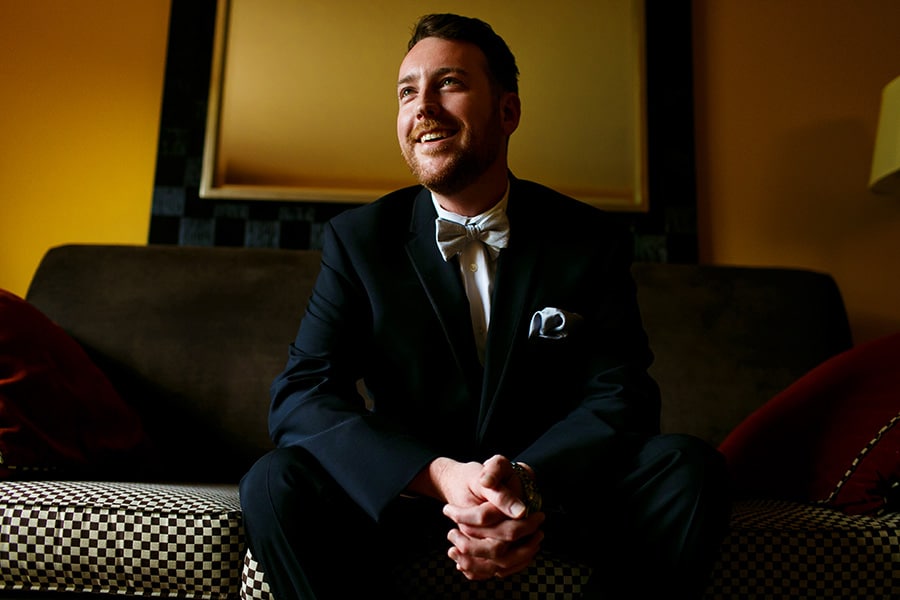 The image below makes me laugh every time I see it! It's that moment when your photographer is telling you to make out and you realize a bunch of your wedding guests are watching!