Chrissy & Adam are a super silly, super playful couple- which made my job SO EASY!
I have known Chrissy since High School. She is super sweet and happy, and after meeting Adam I knew why they were perfect for each other. He gives her loving attention, a lot of closeness, makes her laugh, and gets a little crazy from time to time!
We had a really simple and nice time starting out at Lockridge Park in Alburtis, PA, and finally ending up at Chrissy's parents diner where they first met. It was fun to build a little narrative with Chrissy pouring Adam coffee just like she used to- her as a server, him being a regular!
Probably the most exciting part of the day was driving from Lockridge Park to the diner. On the way there, a GORGEOUS fleeting sunset rose, and the colors got more and more vibrant! Fearing that we would miss it, we pulled off the side of the road in a clear area. They must have thought I was crazy to have them stand on the median in the middle of the road as cars were flying by and as I went into a near by drainage ditch – searching for something a little different! (Scroll down to see the photo Chrissy snapped of me fumbling around in the brush!!!) I was pretty excited about the result!
They are getting married this October at Bear Creek Mountain Resort and I CANNOT WAIT! See you both soon!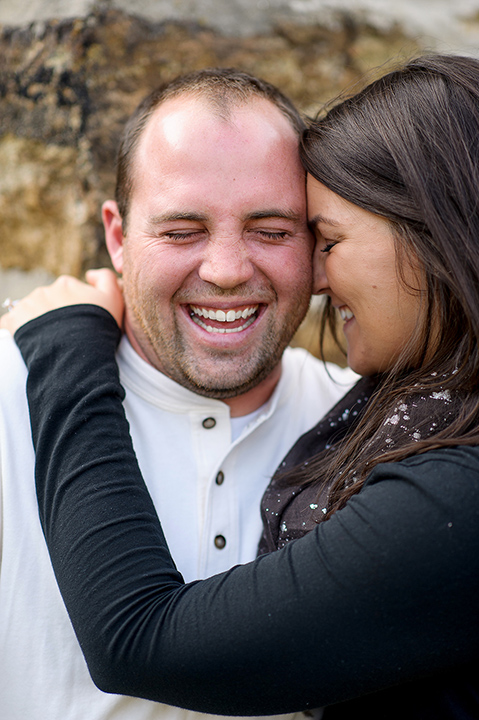 They must have thought I was crazy so Chrissy snapped the pic below with her phone- until I showed them the photo below this one!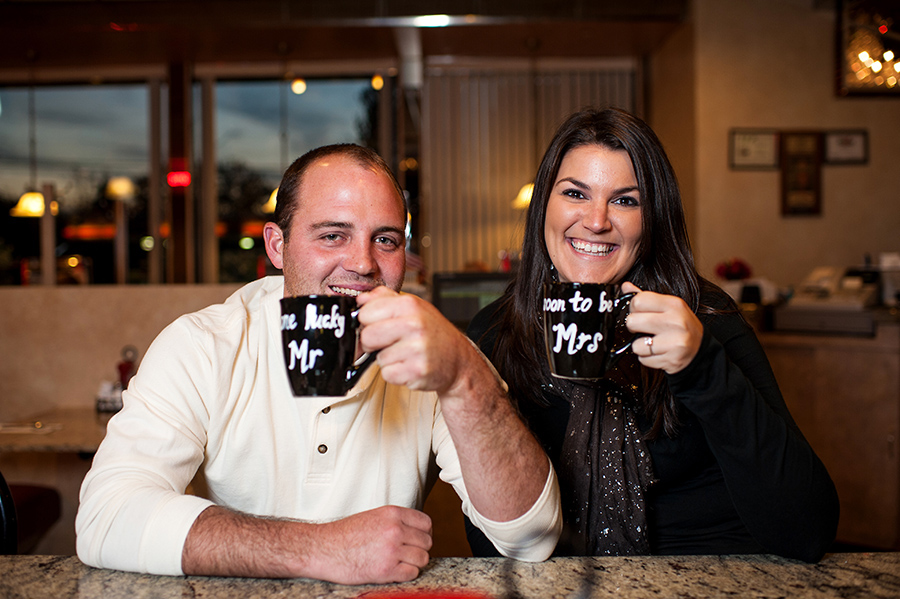 Thank you for looking!
-Dan