I got to know Laura and Joe at his sister Allison's wedding in May 2012. They had just gotten engaged and had come up to me at a previous wedding of their friend Amy and Mike's wedding in February 2012 and mentioned that I was going to be photographing Joe's sister's wedding in a couple months and we already interested in hiring me after hearing good things! After seeing them twice at weddings, and spending the evening together at their engagement session, I was ready and I sure know they were ready for it to be their turn!
Laura is intelligent, sweet, and a joy to talk to. She was on top of the planning and had everything figured out, although details were not on the top of her list of importance. Their day was characterized by family closeness, the reuniting of relationships with friends and a packed dance floor! Joe is discerning, pragmatic, and warmhearted. He is one of those guys you can count on, not to mention a heck of a presence on the dance floor! It's no secret that I love a good dance floor, and they sure delivered! After a beautiful ceremony at St. Elizabeth's, and the general tomfoolery of what happens when a bridal party gets their hands on seven golf carts, many of the formalities were forgone which allowed for non-stop dancing the night away!
Laura & Joe- I am SO excited that I finally got to share your day with you! Thank you for being such a joy to work with! I hope I get to see you again soon! (maybe handing out pretzels at another half marathon?!) I can't wait to see you and Lauren and Mike's wedding!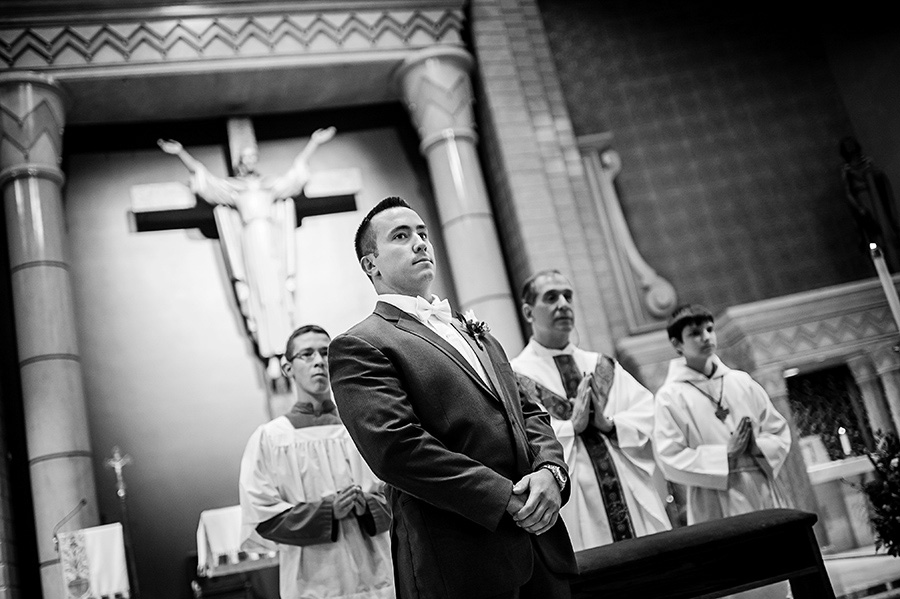 See that couple below crushing the dance floor and getting' low? I get to photograph their wedding next year! Keep an eye out for that one!
Thanks for looking!