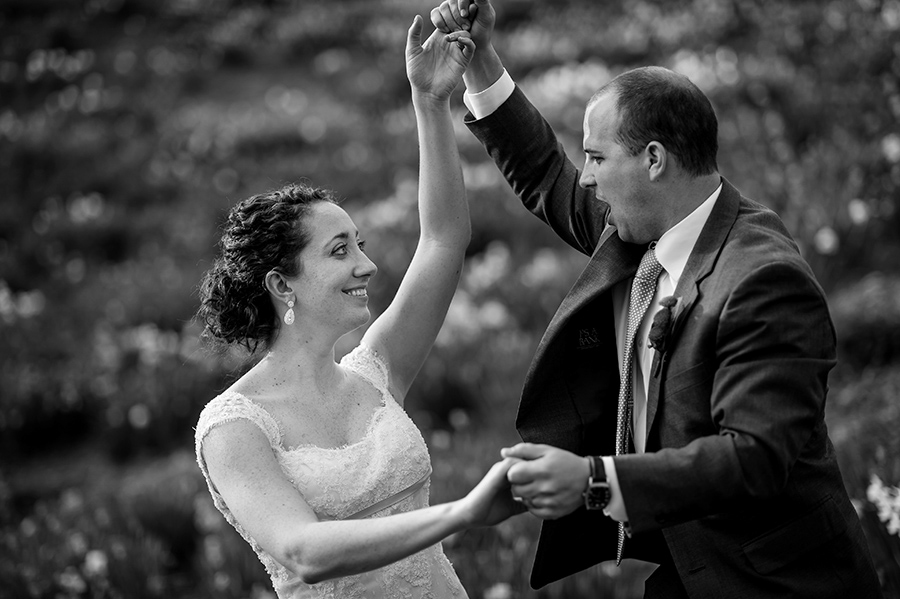 This is Denise and Mike and they like to party!
From the very first time I chatted with them at a local pizza shop, they said the one thing they were looking forward to was the dancing and when I got to their day, I realized why. Everyone, and I mean everyone was on the dancefloor- family, friends, young, old- all just having a blast.
They are such an easy going couple, laid back couple. Their day was simple and fun, from beautiful ceremony under the bright sun and blue sky, to the passed hors d'oeuvres, no frills, danceparty of a reception. What really characterized their wedding and made it unique was how little formalities their were. There was no sit down dinner, just some tables off the side of the dance floor and passed hors d'oeuvres all night. No cake cutting, just a tower of cupcakes on the patio just outside the tent. No bouquet or garter toss, just a lot of sing-a-longs, drinks, and sweet dance moves. It suited them perfectly and I know it couldn't have been better!
Denise and Mike, thank you so much for allowing me to share in your unique wedding day! It was a blast, and I cant imagine having any more fun capturing it then I did! Thank you!