Please meet Amanda and John!
Amanda and John met while attending Penn State University, so it only seemed fitting that we travel to a location that means so much to them for their engagement session.
I had such a good time with the two of them! You would not be able to tell from these photographs but it rained almost half of the time we were up there, and not for one second did their spirits drop. We spent almost 4 hours photographing and chatting our way around the university, but not without a little pit stop at The Creamery for some ice cream.
Amanda and John are such a joy to be around, mostly because they love each other so much and enjoy the presence of each other. Quick little fact: I met with Amanda at her parents home back in November 2010. John  was currently serving overseas so she was doing most of the planning until he arrived in a couple months. Little did Amanda know that John made plans to get home early and came home Christmas Eve night! She described it as the perfect present.
I am in the process of working on their engagement album, and just wanted to share a few of my favorites images from our time together.
If their engagement session was any inclination of what their wedding day is going to be like, I cannot wait till October! Enjoy!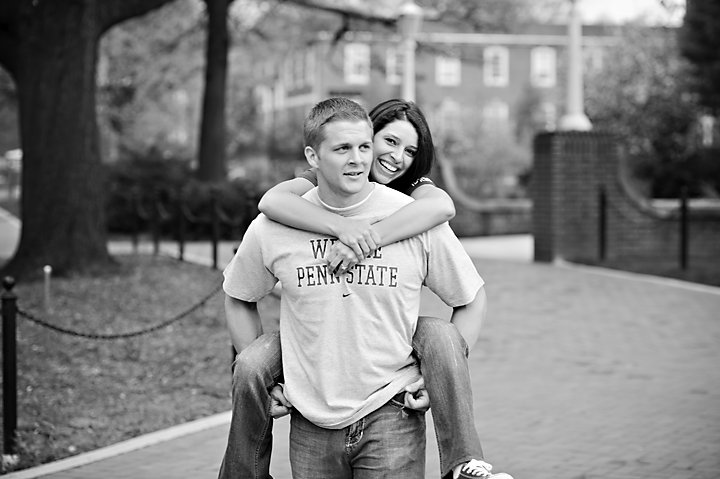 Thanks for looking!