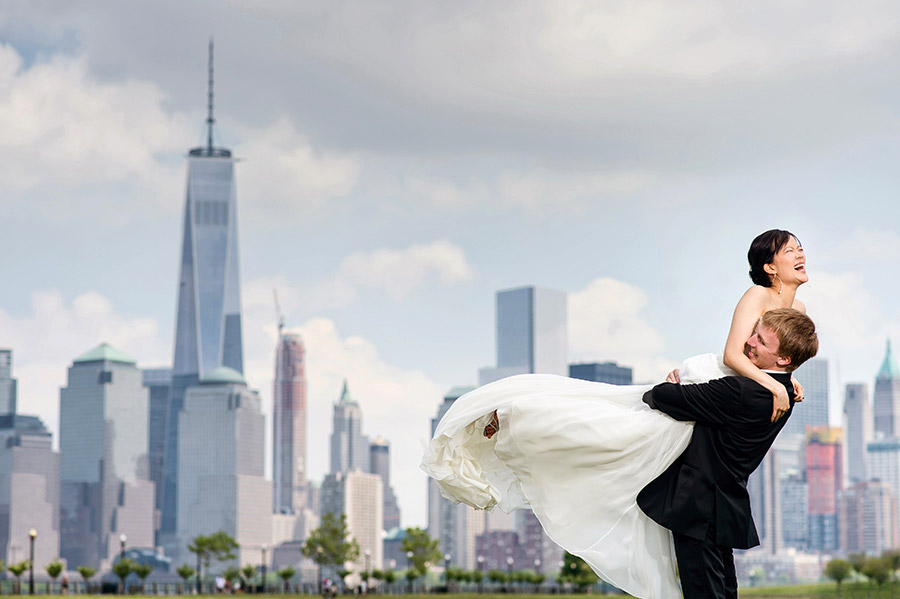 "We can't wait! Your latest photo gave us warm fuzzies. Such a sweet capture!" – Jennifer after seeing the sneak peek of Cam and her snuggling at their sweetheart table.
Jennifer and Cameron made my job way to easy. Surrounded by a hundred of their closed friends and family the entire day, they managed to see only each other. They didn't leave each others side for one second, but squeezed, hugged, kissed and danced their way through the day. Theirs is a fairytale, unabashed, kid in a candy store, kind of love that's really beautiful to witness, and even more gratifying to photograph!
The Liberty House restaurant with it's magical view of Manhattan was like a grand stage set for the first act in the play of their lives. It couldn't have been more perfect for them, and I am beyond thrilled that I was able to share their day with them!