As I look forward to 2015, I can't help but think about how great 2014 was! Some 2014 highlights include:
-being on the other side of the camera for my own wedding.
-took me to the land of Spanish Moss trees down in Savannah, GA.
-ruining two suits and a pair of shoes.
-photographing several weddings where past couples of mine were there.
-a wedding where I had 3 couples of mine under one roof.
-a photography workshop in Montreal
-a wedding photography conference in Mystic, CT.
In 2014 I photographed in 5 states, on a beach, in a bride's old bedroom in her parents' house, in a 250 year old Southern Mansion, in a famous ornate fountain, in a house crammed with so many family members I couldn't even move, in front of beautiful sunsets, drenched in pouring rain, near iconic statues, on a dock surrounded by yachts, fancy hotels, a dirty old machine shop, pristine white snow, in center city Philadelphia, throughout Manhattan, at a country club, in a vineyard, the list goes on. I witnessed laughter and tears, crazy dance parties, hugs between old friends and so much more. What 2015 will bring?!
To all my 2014 couples – Thank you! Thank you! Thank you for making it such a great successful year! There's no way I could have done this without you or had nearly as much fun!
You're the best!
Below are a smattering of behind the scenes images from the year. You can expect lots of silly faces, weird photographing positions, test photos of my assistant Morgan, some couple's and I and friends who have photographed weddings with me.
I swear, there actually was a reason I was standing on top of this!


Jumping rope!


Squished!


Russ & Morgan standing in for a test photo.


Sydney & Justin in Nov. 2014 and Tara & Tim from June 2012!


Nic & Stu from June 2014 and Lauren & Rick from June 2012!

Crouching tiger, hidden photographer.

Three couples at the same wedding! (L-R) Lauren & Joe from June 2013, Amy & Mike from February 2012, and Veronica & Drew from May 2014.


Giving some bridesmaids a lift!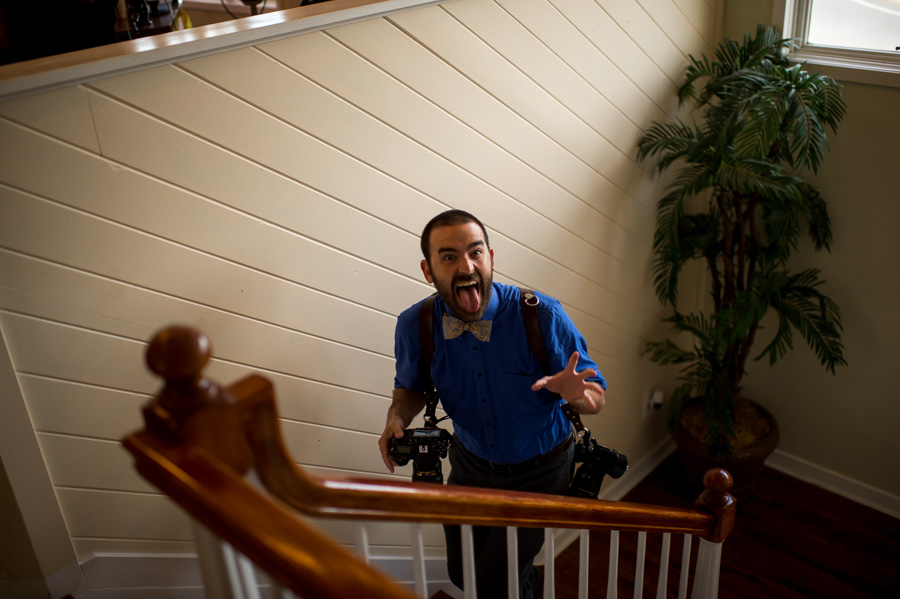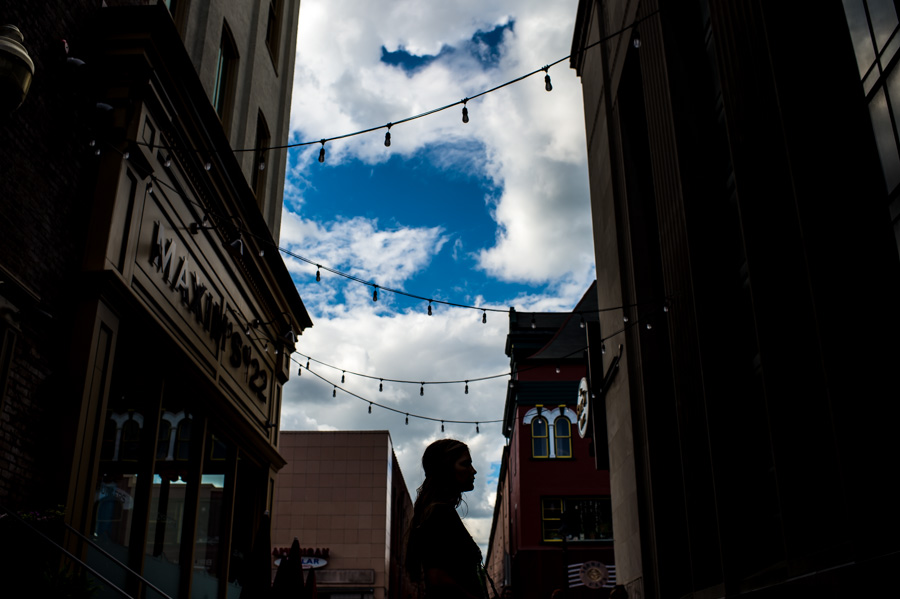 Out to dinner with the Shiller's after Kristen and Mark's engagement session!


Capt. Dan! Cheerio!


It's not the first time I've helped one of my bride's with her veil!


Thank you for looking!