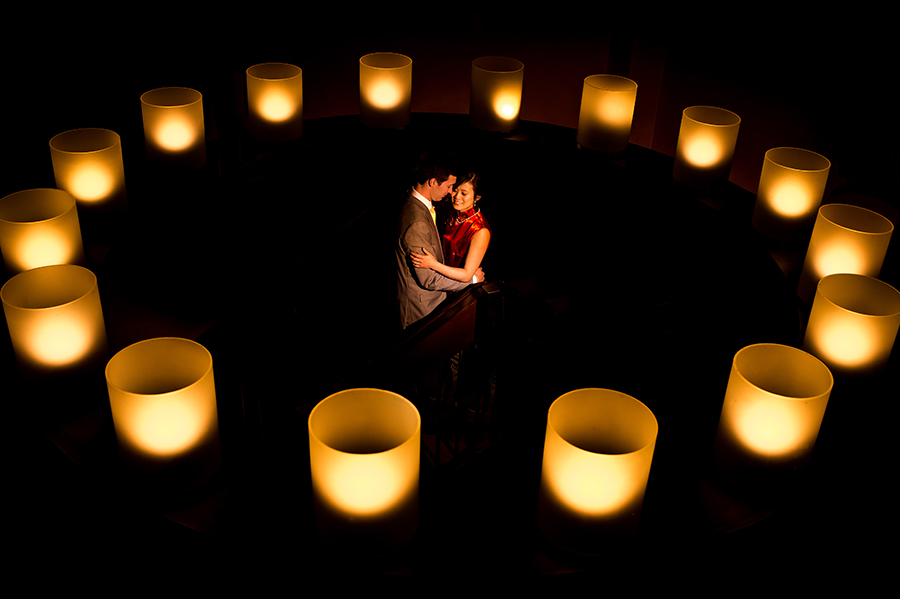 Grace and Stephen have a simple kind of love. Genuine, loyal, with a dash of quirky goofiness to spice things up! You can experience it by the way they find each other on the dance floor after dancing with different groups of friends, or when they double over with laughter as stories of their past are brought back to life surging through their minds.
Grace and Stephen chose two quintessential Philadelphia venues located in center city for their wedding. Plucked straight out of the mid 1800's, the Basilica of St. Peter and Paul is jaw-dropingly beautiful and ornate. You really feel small as you enter from the vestibule as the enormity engulfs you. The Sofitel is modern with its clean lines and simple decor.
Their wedding day went off with out a hitch! My favorite part of their day were the Best Men speeches, where over 10 of Stephen's friends- "the Buffalos" as they refer to themselves- took turns reminiscing of the past and giving testament to his character. It is a true testament of Stephen's character to have over 10 men comment on how genuine and loyal of a friend he is. I witnessed that throughout their day, from the mass of men that spoke about him, to the ring of close friends arms around each other doing the can-can on the dance floor.
In a close second, was Grace's dress change towards the end of the night from a traditional western white dress to a fiery red Chinese dress with golden accents! She LIT UP the dance floor with every turn!
Grace & Stephen – thank you for giving me your trust and inviting me to share your day and preserve it with you!