Jessica and Jon are getting married this September at the Phoenixville Foundry.
Jess and Jon both graduated from Ursinus, so it was a perfect backdrop for their engagement session. Colleges are often really lovely places to photograph because they generally have great architecture and the landscape is kept pristine! Ursinus is no different, except for the 20 ft tall LOVE statue replicating the well known LOVE statue by Robert Indiana in John F Kennedy Plaza northwest of city hall in Philadelphia! It was a great prop to have Jess and Jon climb on! Haha, and blast to watch them try!
Good scenery is useless without great light and we had plenty of that! Jess & Jon looked great, snuggling and smoot bathed in that golden sunlight so characteristic of early evening. Jess looked great in her deep red cocktail dress. It contrasted perfectly with the sky's cool blues, and the sun's warm evening light.
Jessica & Jon- I cannot wait to see you both in September and share your day with you!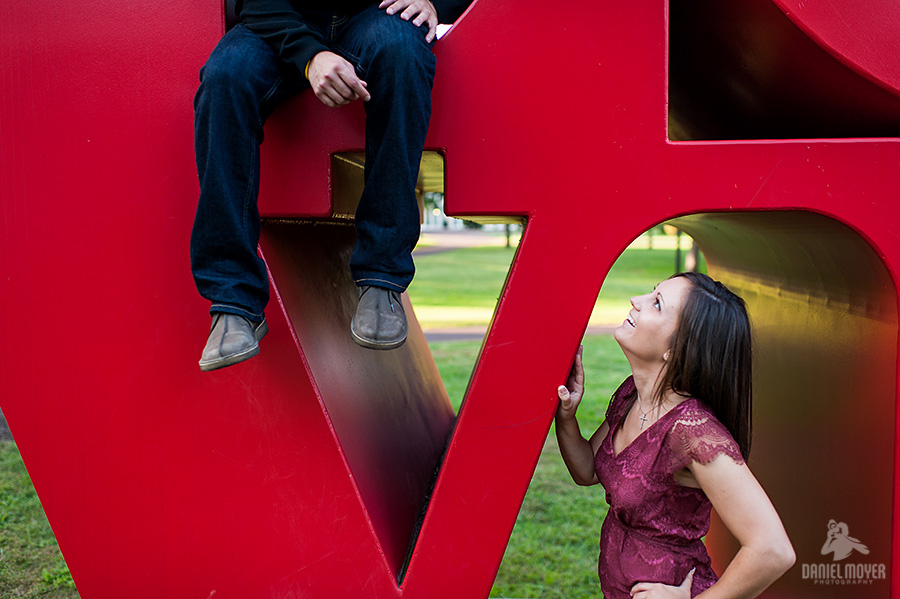 Thank you for looking!
Dan